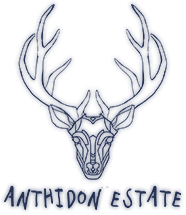 In the Anthidona region, first mentioned by Homer in the Iliad, you will find the ANTHIDON ESTATE.
Set amphitheatrically, the estate blends in completely with the uniqueness of the scenery, combining a breathtaking mountainous and sea landscape with α stunning panoramic view of the Evoikos gulf. On our estate, one can enjoy a unique agrotourism experience, clean air and a tranquil environment away from the bustling noise of the city.
Our visitor has the opportunity to live, feel and taste the true experience of nature, enjoying an environment of effortless luxury, of local character and comforts.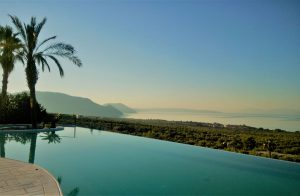 THE ΕXPERIENCE
By taking advantage of the immaculate nature, the breathtaking unobstructed view of the coast line from our estate located between the sea and the mountain, we have created an environment with the utmost privacy, tranquility and serenity.
A year-round destination.
Experience the traditional harvesting of the olive groves during autumn and discover the secrets to the world famous Mediterranean diet, that has proven a marvel in longevity and health. A world apart from the tourist hotspots. Here, timeless villages, tiny remote churches, stunning scenery, mountain trails are just waiting to be discovered.
A safe haven for families, hikers, cyclists, photographers and yuppies who just need to get away from the bustling chaos of the city life.
ACTIVITIES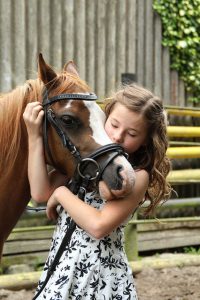 ΑΝΤHΙDON ESTATE is a pole of attraction for both mountain and sea lovers. On the 60 acres estate we produce olives, grapes, vegetables, various fruits and aromatic plants.
During the day, visitors can tour the animal farm and see the deer, ducks, turkeys, pheasants, peacocks, wild boar, the goats, ponies and the ostriches up close.
If again, one desires the cosmopolitan and bustling parts of the island, it will only take 10-15 minutes to find yourself there.
Οur activities of the estate include trekking, cycling, diving and snorkeling amongst others.
Website: www.ktima-anthidon.gr
In the Anthidona region, first mentioned by Homer in the Iliad, you will find the ANTHIDON ESTATE. Set amphitheatrically, the estate blends in completely with the uniqueness of the scenery, combining a breathtaking mountainous and sea landscape with α stunning panoramic view of the Evoikos gulf. On our estate, one can enjoy a unique agrotourism experience, clean air and a tranquil environment away... read more
With the triptych nature, art and culture, we propose to our visitors a different intellectual and sensory experience and discover another Greece, Landscape architecture, sculpture, painting, photography and land art… are the tools for a creative Journey in nature guided by culture, "Geopoetry" inspired by the earth. A unique spiritual and mental rejuvenation with the Aegean Sea as a background. Programs: A... read more