One of the most interesting of the many Greek preserved meat products is the highly aromatic louza of Mykonos and its variations in the Cyclades.
On Mykonos, louza is seasoned solely with allspice and savoury, which makes its taste more robust. On Tinos they use black pepper and an abundance of fennel seeds, while on Syros they make a blend of wine, black pepper, allspice, cinnamon and cloves.
Traditionally, the preparation of louza on Mykonos took place at the end of an elaborate ritual, the annual pig slaughter, a beloved festival on the island. Every rural family had a pig and every autumn they would slaughter the animal which they had been feeding all year. At that time experienced butchers would take out the fillets and rub them with a mixture of coarse sea salt and fine salt. After rinsing, they would dry them and season them with lots of savoury and pepper.
Μore at Greek Gastronomy Guide…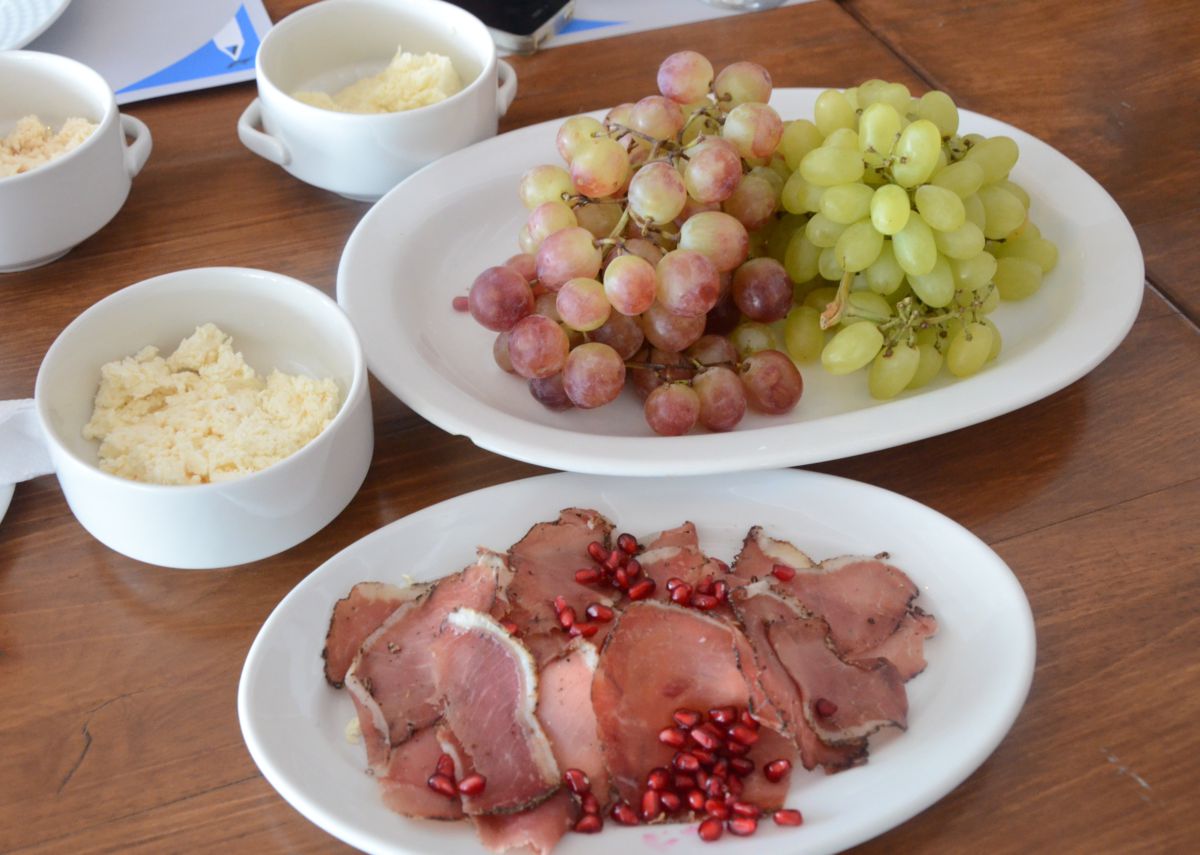 Source: www.greekgastronomyguide.gr