Mostra
Made of two of its most characteristic products, kopanisti and rusks, Mostra is one of the island's best known mezedes.
While spicy kopanisti was relished only by the locals and a few connoisseurs until recently, the Mykonos Dairy Factory (Tyrokomeio Mykonou) using modern packaging and marketing has succeeded in placing this exotic product in most city supermarkets. Rusks, though popular throughout Greece, remain humble. And yet for centuries 'twice baked' breads sustained not only the islanders but also the crews of the merchant fleets sailing the Aegean, who found Mykonos to be the best suppliers of naval biscuit. Using two things they had in abundance, wind and brushwood, they turned wheat into flour with their windmills and then turned the flour into twice baked bread (rusks) in their outdoor ovens. (Unlike fresh bread, rusks never go mouldy.)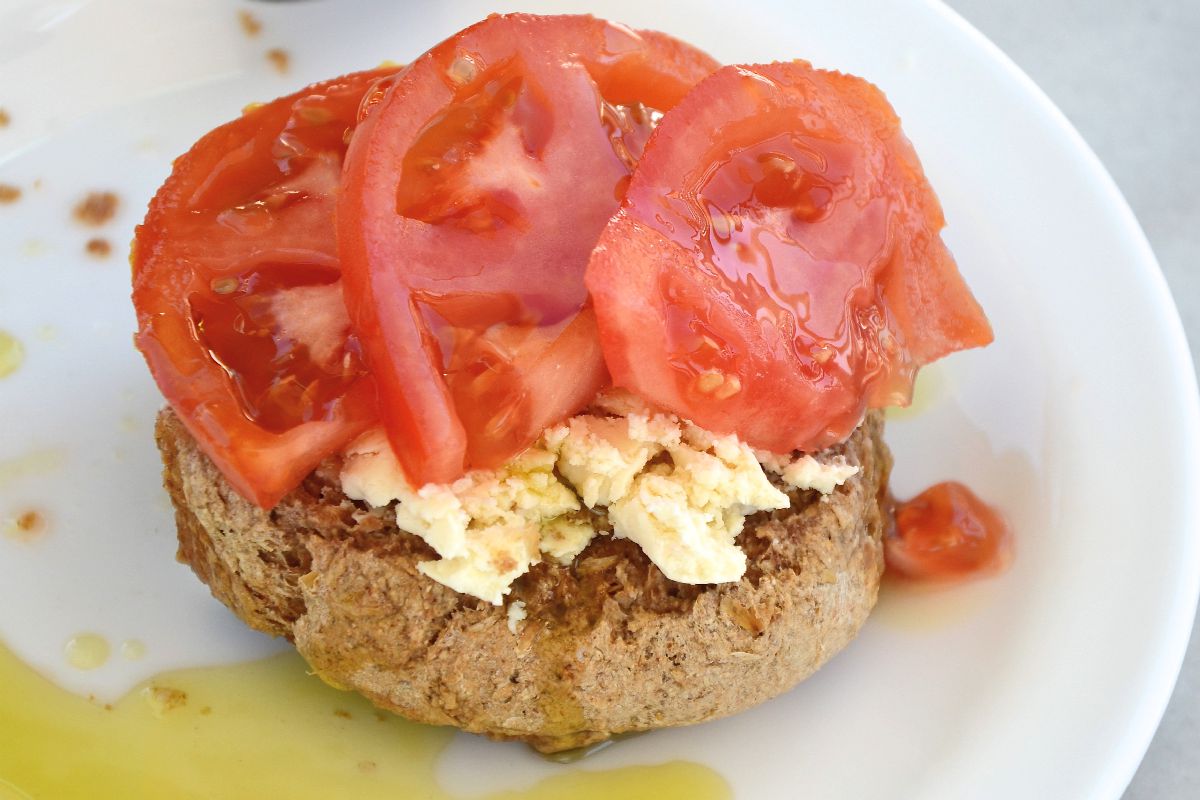 Mykonos rafiolia
Rafiolia are a common confection in the Cyclades. The Mykonos variation was perfected by the talented local chef Eirini Zouganeli, who kindly provided us with the recipe for the TV presentation of the Greek Breakfast of Mykonos, when rafiolia were chosen as one of the island's most representative sweets.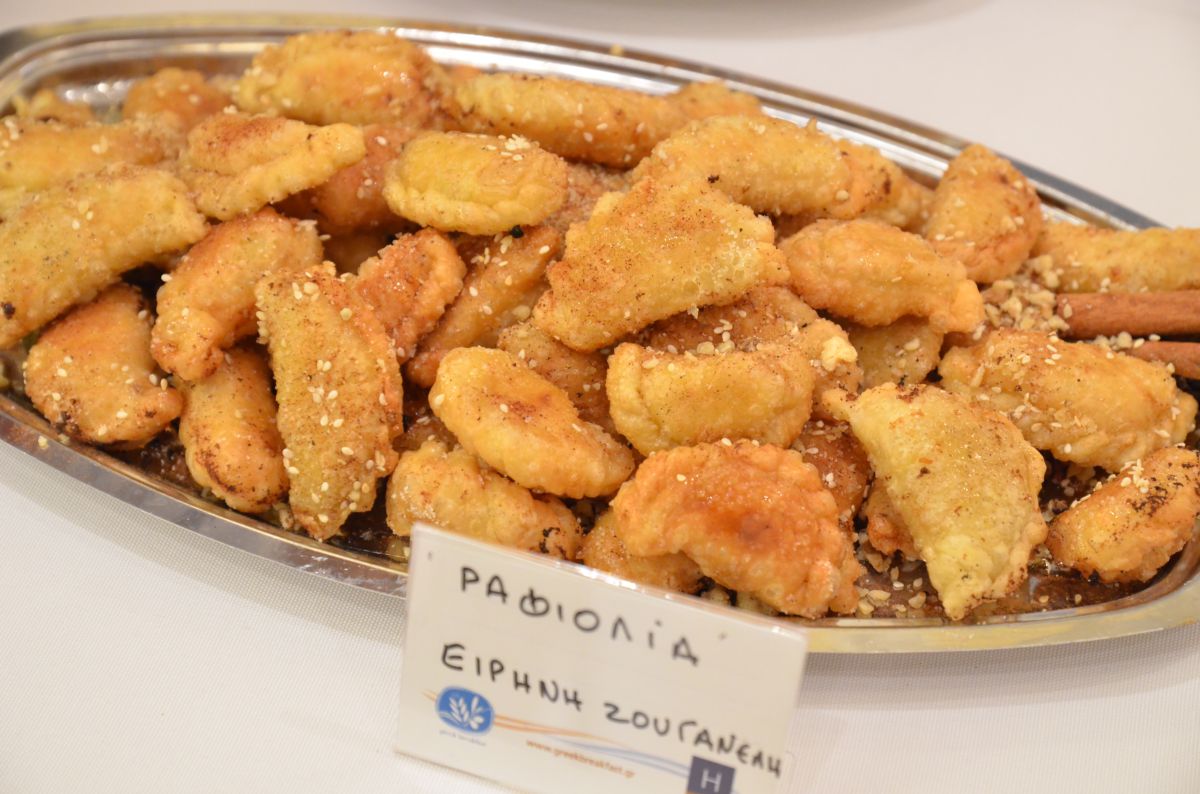 Μore at Greek Gastronomy Guide…
Source: www.greekgastronomyguide.gr