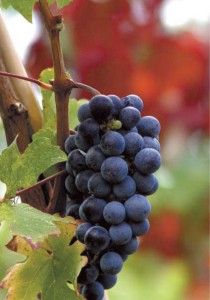 The Wine Route of Goumenissa – Pella, geographically belongs to the Prefectures of Kilkis and Pella and involves the vinicultural regions of Goumenissa and Giannitsa.The wineries of this area are the following: The winery of Tatsis Family, Vaggelis Chatzivaritis and the Boutari Winery in Goumenissa.

Goumenissa is a small picturesque town situated at the foot of mount Paiko (1650m.) and was formerly an important commercial center due to the viniculture and the sericulture. There are several writings speaking of its fine red dry wines, which have been exported since the 19th century. Nowadays the city`s population is 4.200 inhabitants and the vineyard has been restricted to 250ha. Goumenissa is one of the A.O.C. greek zones producing red dry wines from the red grape varieties Xynomavro and Negoska. Another white grape variety cultivated in the Goumenissa region is Roditis.


The discovery of places, flavors and aromas continues west, to the Aridaia region and the villages around the Kaimaktsalan ski centre before heading to the valley of Pella. Picturesque hotels, cosy tavernas, traditional shops and outdoor leisure activities await visitors along the route.
An interesting suggestion is visiting the area on St.Trifonas` day (February 1st) to witness the happenings on the occasion of the celebration in memory of the patron saint of viniculture.
Other places of interest worth a visit are:
-The traditional mountainous settlement of Kastaneri, in Paiko
-Kilkis (archaeological museum, folklore museum, war museum, museum of natural history)
-The folklore museum of Goumenissa
-The Holy Monastery of Virgin Mary in Goumenissa
-The Holy Monastery of St. Nikodimos, Pentalofos in Goumenissa
-The Holy Monastery of St. Rafail, Grivas-Pella (archaeological site and museum)
Source: www.wineroads.gr
: Visitable Wineries
: Remarkable visited sites