The Museum of Ancient Greek Technology Kostas Kotsanas, presents a new permanent exhibition space, open from Monday, 8 January 2018, in the heart of Athens, within a small distance from the Hellenic Parliament.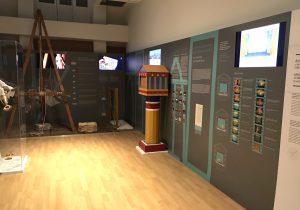 In a unique historic Art Nouveau building, Pindarou 6 and Acadimias St. in Kolonaki (which once belonged to the family of Queen Aspasia Manou, wife of Alexander I), with a total area of 700 square meters, guests will have the unique opportunity to get to know a relatively unknown aspect of Ancient Greek culture through the exhibition "Hi-Tech Inventions of Ancient Greeks ", which includes approximately 100 selected exhibits, from the robot-servant and the "cinema" of Philon to the automatic theater of Heron, and from the Hydraulic Clock of Ktesibios to the Antikythera Mechanism.
At the same time, the same building will permanently house the independent exhibition of Ancient Greek Musical Instruments with 42 fully functional, reassembled musical instruments, such as the helicon and the sixth string of Pythagoras, the lyre of Hermes, the guitar of Apollo, the Homeric phorminx, the harp of Sappho, the Ptolemaic helicon, the Pan flute, the hydraulis of Ktesibios, and others.
Additionally, the new Kotsanas Museum will present a specific space for periodical exhibitions, each time dedicated to different aspects of the admirable technology of the Ancient Greeks, such as the Archimedes exhibition or Ancient Greek games, Ancient Greek automations, Ancient Greek shipbuilding, Ancient Greek siege engines, Ancient Greek astronomy and many others.
At the same time, the museum premises will provide, at varying levels, educational programs and workshops, within the framework of the museum philosophy, such as workshops in the fields of robotics, arts, natural sciences, mathematics, and others.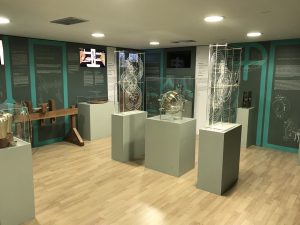 Guests will also be able to purchase from the Museum Shop, handmade models, copies of the exhibits of the museum made by Marios Kotsanas, such as an exact replica of the Antikythera Mechanism, the portable "clock" notebook of Parmenion, the fourth quadrant of the Hipparchus, ancient Greek ships, toys, musical instruments, and other items.
Museum Kotsanas is a non-profit organization and all revenues are made available to museum and education activities.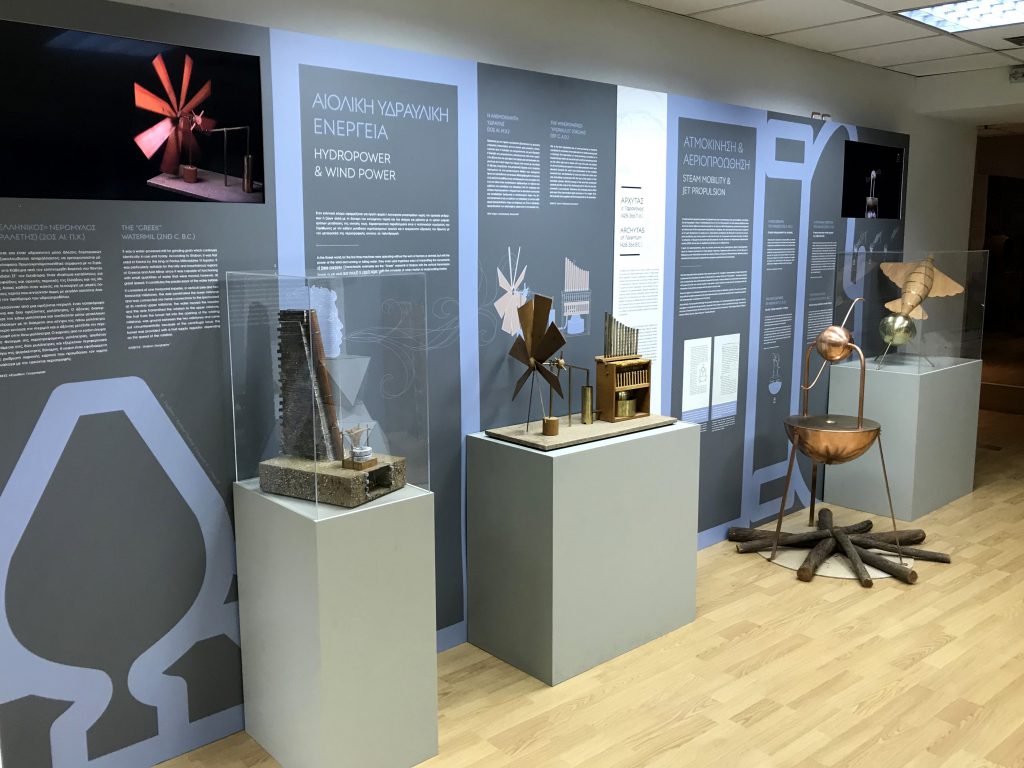 ---
LOCATION: Pindarou 6 & Akadimias St., Kolonaki, Athens
DAYS / HOURS: Weekdays & Weekends 09:00-17:00
GENERAL ADMISSION: € 5, including tour-demonstration of selected exhibits.
(Guided tours take place every hour from 9:00 to 16:00.)
REDUCED TICKET: * 3.5 € for youths aged 12-18, students, teachers, multi-child families, pensioners, unemployed
* Proof of ID required
FREE ENTRY: * School monitors & organized groups, children up to 11 years old
(accompanied by adults), ICOM members, people with special needs, military personnel, tour guides, journalists
* Proof of ID required
INFORMATION
Weekdays & Saturday 09:00-13:00
T. +30 211 411 00 44, +30 6907-292002
E: info@kotsanas.com
Educational Tours: Schedule your visit in time!
The new Museum of Ancient Greek Technology Kostas Kotsanas offers experiential guided tours by qualified staff starting from Monday, 8 January 2018.
Telephone reservations are mandatory.
Learn about the Terms of Participation
DAYS / HOURS: Monday-Friday 09:00-13:00 *
* For organized visits on other days/hours, please contact us.
PARTICIPATION: Up to 25 people per group. Option of simultaneous tour of up to 6 groups.
DURATION: 60' or 120′ depending on the availability of the teams.
COST: € 5 per person. Special discounts on vulnerable social groups and groups of 25 people or more. Entrance is free for school monitors-teachers.
INFORMATION-RESERVATIONS
Monday-Friday 9:00-13:00
T. +030 211 411 00 44, +30 6907-292002
E: info@kotsanas.com