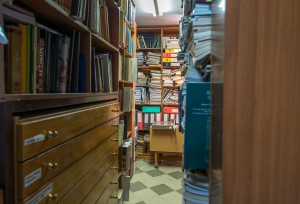 The Historical & Literary Archive Kavala was founded in 1996. Its current official legal form and recommendation was made in 1996, when it was obvious that the size was so extended and with important historriacal value that it should be organized with modern methods and standards, based on scientific foundations files, to present a valuable historical material being collected the past 50 years.
The library I.L.A.K. currently contains more than 30,000 volumes of books, periodicals,
journals and newspapers from the 16th century until today and it is specialiazed in northern Greece. It is a charitable non-profit institution, with a modern flexible form of the Urban Society. It is not subsidized by the public institutions, nor sponsored by a private operator.
The operation cost was covered only by the founders and by infrequent local government subventions.
Museum's Website: www.ilak.org
Source: Eastern Macedonia & Thrace