Emmanuel Vas. Koufopoulos
Driven by the long tradition of cheese making in his island and utilizing the technological advances as a stepping stone, Manolis V. Koufopoulos, a cheese maker from Naxos, founded in 1990 his dairy farm in the area of Agios Isidoros, at Galanados village, in Naxos. The Dairy Farm of Em. Koufopoulos "Naxos Cheese-Making Industry", despite its small-scale production as compared to the one of the Union of Agricultural Cooperatives of Naxos, is famed not only for its excellent graviera cheeses (either fresh or two, three or five year aged), which have nothing to envy from the Italian parmesan cheese, but also for its thorough and continuous experimentations on new and traditional cheeses that have won many distinctions and awards.
Apart from graviera (a cheese made with a combination of cow's, sheep's and goat's milk), arseniko (a cheese made with a combination of sheep's and goat's milk), xynomyzithra (a cheese produced from either sheep's or goat's whey), xynotyri (it is the same as xynomyzithra except that it is allowed to dry for several weeks until it is hard), myzithra (a whey cheese made with whole milk) and anthotyro (a lightly salted cheese made with fresh whey), the most representative cheeses of Naxos, the Dairy Farm's product range also includes graviera made from 100% goat milk, ladotyri (cheese preserved in olive oil), stachtotyri (a smoked cheese resembling a lot to the hard, smoked metsovone cheese from Epirus), melanotyri (hard cheese matured in the lees at the bottom of the wine barrel) and the famous krasotyri (a wine-soaked cheese).
Μore at Greek Gastronomy Guide…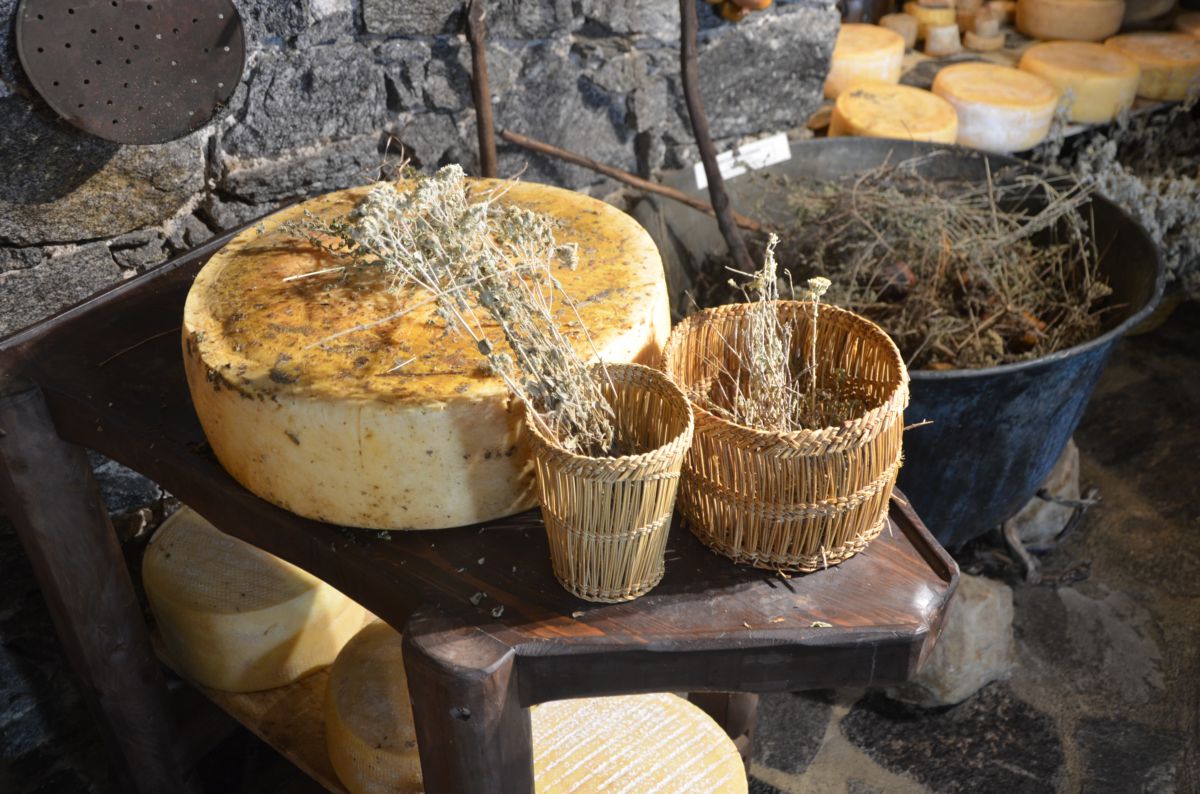 Source: www.greekgastronomyguide.gr