EAS Naxou
The Union of Agricultural Cooperatives of Naxos (EAS Naxou), founded in 1926 and rapidly growing ever since, is the driving force of the agricultural sector of the island and a powerful engine for its economic growth. Currently, the Union of Agricultural Cooperatives of Naxos counts 26 member cooperatives and a total of 3,274 participating members (farmers, stock farmers).
Cheese making constitutes the main field of activity of EAS Naxou. The Union created its first dairy farm in 1961 and a modern dairy and cheese making facility in the area of Glynado in 1985 that rightfully ensured a place for EAS in the competitive cheese market.
Nowadays, EAS produces principally Graviera Naxou (protected under PDO status) and kefalotyri (a very hard, sheep's- or goat's milk cheese with a tangy flavour and a sharp aroma) while it absorbs a total of approximately 12,000 tonnes of milk annually, i.e. over 70% of the local milk production, for its dairy products. EAS is an exemplary confederation with a sound budget and no pending fiscal obligations. Currently, it exports more than 60 tonnes of products and has a well-founded ambitious plan to triple them.
Μore at Greek Gastronomy Guide…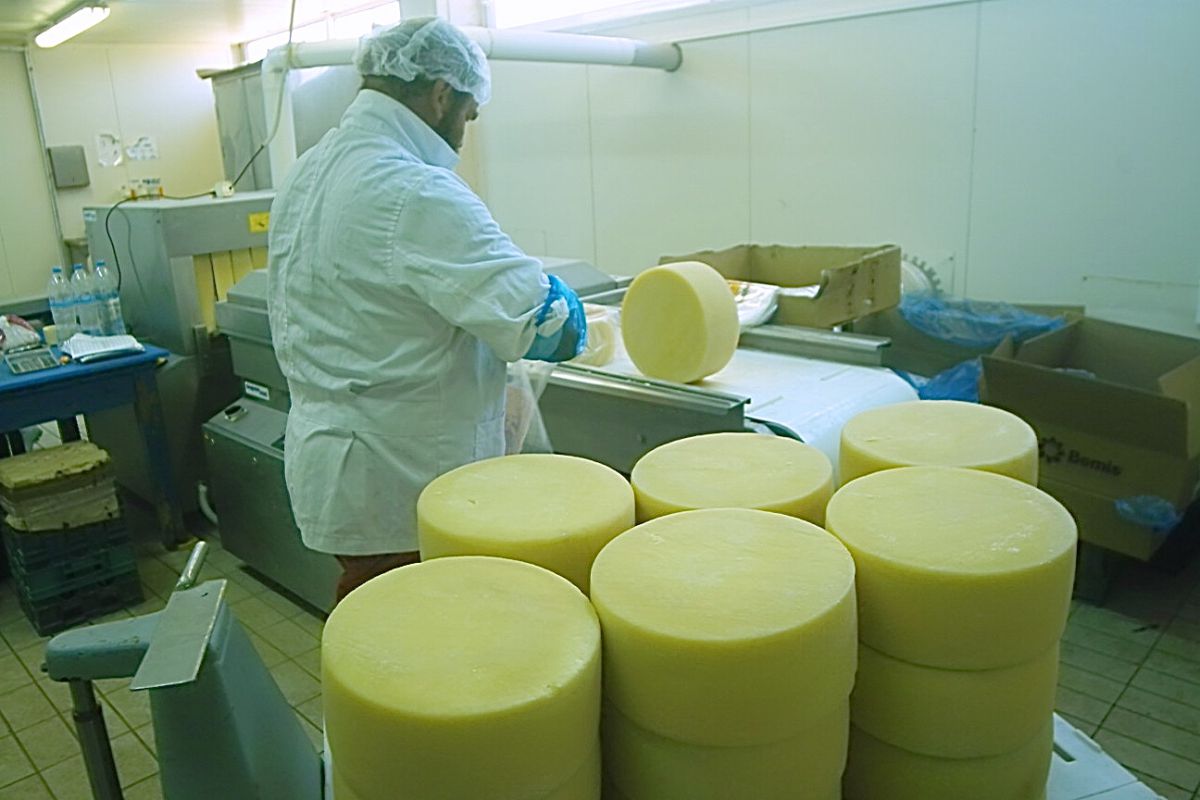 Source: www.greekgastronomyguide.gr