PASTITSADA
Pastitsada, one of the signature dishes of Corfu, is not just another stew with tomatoes and a few spices. Preparing this favourite Sunday fare of most Corfiot families is an elaborate ritual and every housewife has her own recipe. For those who are not familiar with it, this flaming red dish derives its colour from the healthy amount of hot paprika added to the meat even before any tomatoes are introduced. The whole art of mixing the spices – spetsieriko – that go into it developed exclusively from the desire to enhance the taste of pastitsada. At Karmela's pharmacy in Saroko the mix contains no less than 15 seasonings.
SYKOMAIDA
Sykomaida, literally fig paste or fig bread, is one of the most characteristic specialities of Corfu. Its name is a compound of the Greek word for fig (syko) and mágis, an Ancient Greek word for dough, paste or cake.
Although figs grow in practically every corner of Greece, and most famously and prolifically in Kalamata in the Peloponnese and Kymi on the east coast of Evia, sykomaida as described below is rarely found anywhere except Corfu. In the old days, farmers used to come into town on their donkeys to sell these round fig patties; they were a great favorite among the city dwellers.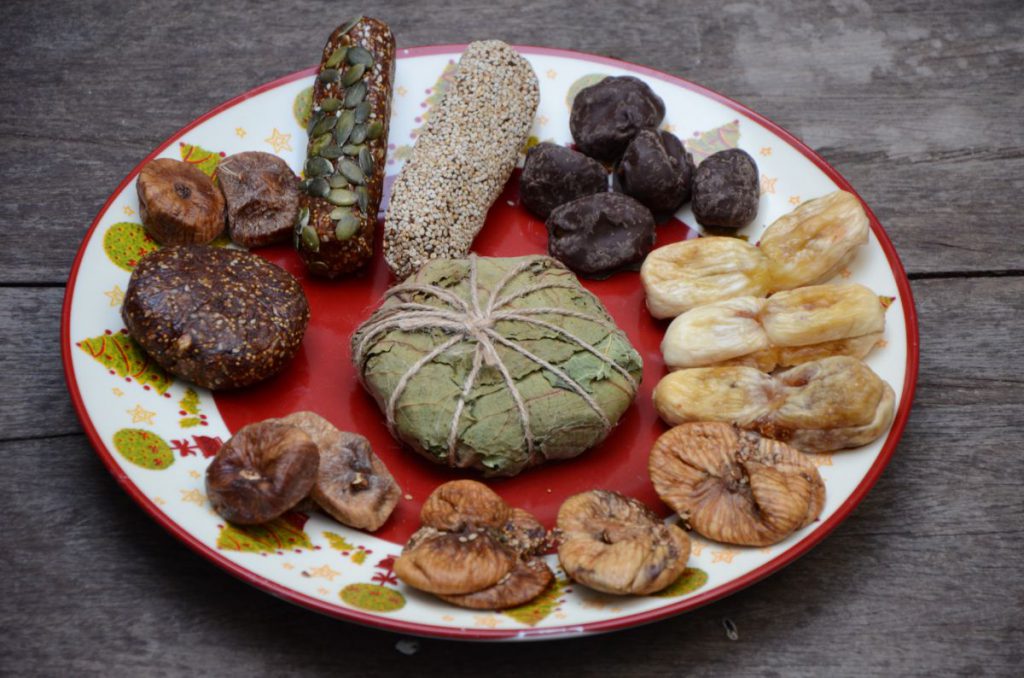 ΝERANTZOSALATA (ORANGE SALAD)
In Italian, 'naranza' means orange – as opposed to the Greek 'nerantzi', which means bitter or Seville orange. Thus when the Corfiots speak of 'nerantzosalata', as a result of many centuries of Italian rule, they mean orange salad.
A dish which seems to have been widespread in Corfu, the recipe appears in Ninetta Laskari's marvelous book, Corfu, A Glance through Time, 1204-1864, in the Corfiot dialect:
"Kόφτουμε φτενάδες στρογγυλές τα νεράντζια-παστρεμένα-μέσα στο γαδίνι για να μην πελληθεί το ζωμί. Ρίχνομε λάδι-πες και βάλε κάνια μεσόκουπα- κοκκινοπίπερο πολύο και τότσο αλάτι".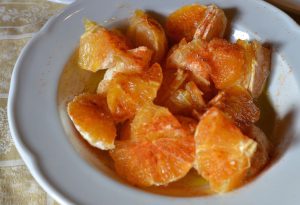 Source: www.greekgastronomyguide.gr