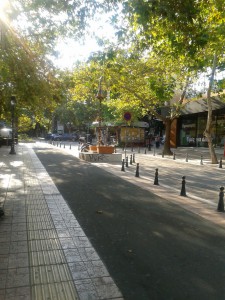 This prestigious district near the terminus of the metro line has always been one of the city's most important commercial districts. Located 15 kilometres north-east of Athens, this suburb was established in the late 19th century as a countryside resort for the Athenian upper class.
Since then it has become the preferred residential area of entrepreneurs, artists and statesmen. With a number of open green spaces and recreational sites like Kefalari and the Alsos Green, Kifissia offers a uniquely relaxing ambience.
At the Kifissia shopping centre, visitors will find the most famous brand names in clothing, shoes, cosmetics and accessories, as well as a wide array of luxury hotels, cafés, gastronomy and some terrific old taverns. Consider combining a leisurely stroll with some designer shopping and a bit of fine dining.
Source: www.athensattica.gr