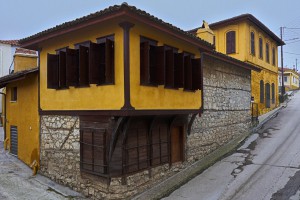 The Silk Museum details the phases of sericulture and silk industry.
Operated by the Piraeus Bank Group Cultural Foundation and is housed in a neoclassical building of 1886, the mansion Kourtidi, located in downtown Soufliou which was renovated and opened in September 2008.
In the museum you have the opportunity to learn the history of natural silk route from China to Europe. It also shows all the phases and stages of the pre-industrial process of rearing silkworms
(sericulture) and processing of silk (silk), in the socio-economic context that made the region an important center of silk in Greece (late 19th – mid 20th century).
The documentary highlighted here help connect the sericulture and silk industry with specific spatial and temporal context.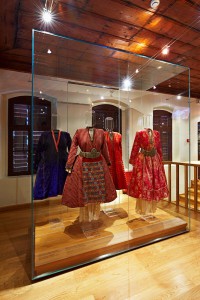 In the section "Costumes Soufli "will admire unique accessories of Soufli costumes.
Young visitors have the opportunity to see reconstructions of all stages of silk processing.
The Museum organizes educational programs with games and activities for schools and group visits, such as the "Come to weave", where children are taught the cycle of sericulture, the process of weaving and dyeing of silk.
Organized visits: for better service to visitors groups should be preceded prior arrangement with the Museum.
Persons with disabilities (PWD): The entrance for persons with disabilities are free. For group visits, tt is necessary the prearrangement with the Museum.
Mr Ahilleas Alexoudis
Source: Eastern Macedonia & Thrace