In 1976, a unique school in Greece opened its gates in the picturesque, traditional village of Stemnitsa; it is the Stemnitsa Silver-Gold-Smithery School. Here the students are taught the art of silversmithery, which reached great heights in various areas in Greece, such as Rhodes and Ioannina.
The School was founded by the great craftsmen barba-Lambis Katsoulis and Aristides Vlachogiannis. Today it is housed in a beautiful, traditional two-storey building, recently renovated and fully equipped: it has modern, equipped labs, designing room and computer lab. The course has a duration of two years, with emphasis on applied practice. This public School is open to everyone, on the condition that they have completed at least the first year of the Greek Lyceum. The students are given great facilitations, such as free meals, rent allowance and free transportation to and from their area of permanent residence. Despite the fact that the School operates in an area with difficult access, every year it is full. This means that, apart from being a very beautiful settlement, Stemnitsa is also an attraction point for many young, creative people.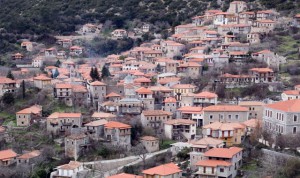 The Gold and Silversmithing Workshop School of Stemnitsa was established in the 1970s in Stemnitsa, an area with a great tradition in this particular art. It was founded by two great craftsmen, the late Lampis Katsoulis and Aristides Vlahogiannis. In the academic year 2007-2008 it acquired the status of a Public Vocational School and today it is a Public Technical Vocational School. This School is unique in Greece and it attracts students from all over the country to the small, traditional settlement of Stemnitsa, who go there to be taught the art of gold and silversmithing in the most apt of environments and by the most experienced of teachers -the majority of whom graduated from this same School.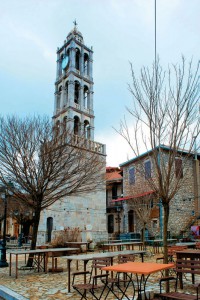 The School is housed in a two-storey traditional building, which was recently renovated by the municipality of Trikolonoi, and offers its students a state-of-the-art infrastructure, boasting three fully-equipped workshops, a design studio and a computer room. The sole prerequisite for enrolment is the completion of at least the first grade of the Lyceum. The School's curriculum emphasizes on practical training. However, it also includes various general education courses, like foreign languages, IT, literature, religion, mathematics and many more. Students are greatly facilitated on various levels: they receive, amongst other things, a rent allowance, food, the opportunity for field trips and military service deferment.
Although Stemnitsa is a mountainous and remote village, every year this School is full of students, many of whom have excelled in important competitions. For example, in 2012, the students of the School won the first three prizes and a second distinction in the 23rd competition of Jewellery Design Crafting in the international exhibition KOSMIMA, which took place in HELEXPO in Thessaloniki.
Source: www.mythicalpeloponnese.gr