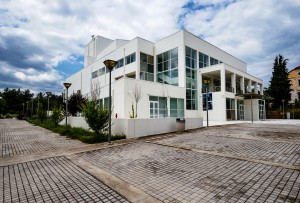 The idea to build a large cultural and conference center in Komotini began in the mid of 1980 decade. Finally study commissioned by the famous architect Nikos Valsamaki but construction was delayed due to lack of funding.
Eventually a portion of the building was constructed and completed in the year 2010.To Hall Komotini is located in Santa Varvara, near the camp Iliopoulos and is the third of Greece. The purpose of the Concert Hall is through art promotion of intellectual culture.
Its mission is to offer Greek and foreign fans of high-quality productions, presenting operas, ballets, operettas, recitals, concerts, theater performances, film screenings, art exhibitions.
Source: Eastern Macedonia & Thrace