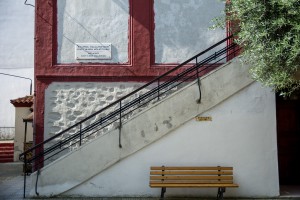 The Thracian Museum of Education of the Association of Educational Sciences was founded in 1992 to collect and exhibit school objects, documents and books of historical importance, mainly Thracian and of the wider area. Such museums are currently scarce in our country and it is worth noting what, perhaps, is the only rich collection with photographs and a series of wonderful saved school objects that counts approximately two centuries of life.
The Museum of Science in Educational
Society is a proper educational place, such as a school, and a visitor gets just by touring the area, lessons for the instruments used by teachers when teaching in the classroom and in contact with the school atmosphere of a past era, starting in the 19th century and early in the 20th century. Conferred is the building of the Municipality of Komotini the museum was built in 1882 by benefactor Chatzikonstanti Zoidi and his wife. Located in the yard of the Church of Agios Georgios of Komotini.
It was previously used as a kindergarten, hosted for many years due to the housing needs of the 5th Primary School of Komotini, later of the 5th Kindergarten of Komotini until November 6, 1995, and today continue its service to local society as a museum.
Source: Eastern Macedonia & Thrace