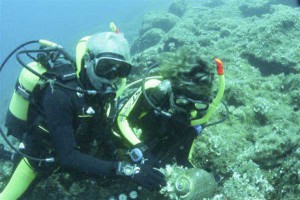 The crystal clear waters of the Laconian Sea with its rich sea bed offer scuba divers great diving trips. Explore the diverse underwater flora in most of the beaches of the area. In the Laconia region autonomous diving is permitted at the Gulf of Epidaurus Limera that extends from Monemvasia and contains the shores of Myrtoo.
In the Laconian gulf free diving is permitted south of cape Psifia, from Trinesa to Kokkinia at the region of Gytheio, in Elos and Skala.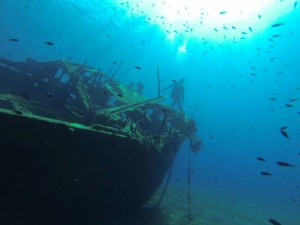 The prehistoric settlement of Pavlopetri lays in its submerged nest at Pounta beach, along with the ancient city of Plytra, at the beach of the town bearing the same name. Because of the historic nature of these two archaeological sites, only snorkeling is permitted in the area. In Elia and at the cape Ksuli there are chasms and underwater caves.
There are numerous diving schools in the region of Laconia. The diving tours are permitted from the sunrise to the sunset. Spear gun fishing with scuba diving equipment is not allowed. You can find more information at the local port police.
Source: www.mythicalpeloponnese.gr